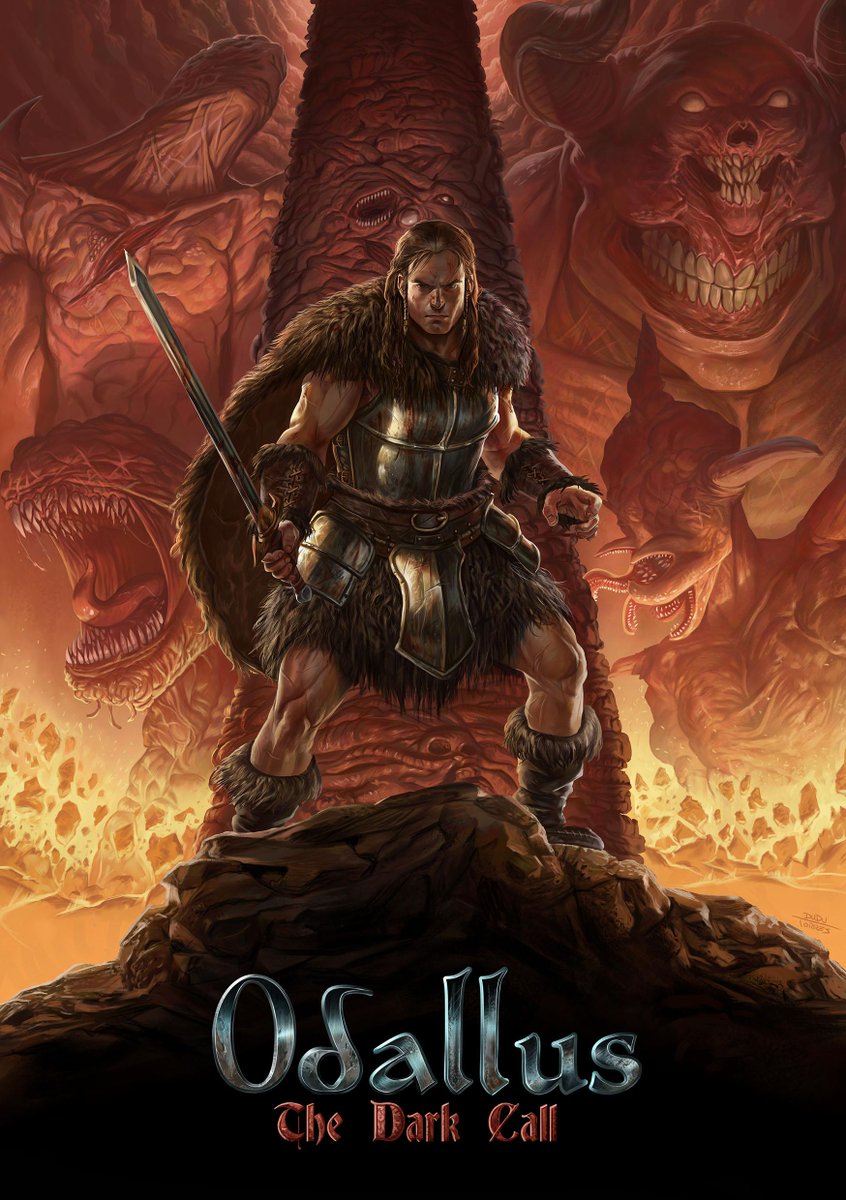 The Game
The old Gods have forsaken our people. In despair, we have fallen prey of those thirsty for power, human or otherwise. Villages were destroyed, children were slain and brother fought against brother. Living things that do not lust for power were reduced to a mere pursuit for survival. Haggis was once a soldier that has long abandoned the battlefield and now must take the sword once again to protect his loved ones.
Odallus is a NES inspired exploration game with lots of action. It will be divided in stages, but there is no one-way-only in Odallus and levels have many paths, including to other levels. However, all paths in Odallus are infested by dangers and demons to which Haggis must be always watchful.
Odallus will be released in the following months. Purchasing Odallus now you will receive access to some of our beta builds, starting now.
What people are saying about Odallus
Just when I thought the game was winding down, it had only just begun to show itself to me, and with some solid challenge, pretty locations, and gruesome foes, I was happy to keep going. - Joel Couture @ IndieGames.com
I am thoroughly on board with Odallus and can only hope we won't have to wait too long to get our hands on the game. - Jordan Devore @ Destructoid
Facing a great evil with nothing but a sword and throwing axes – sounds just about right. – Chris Priestman @ Indie Statik